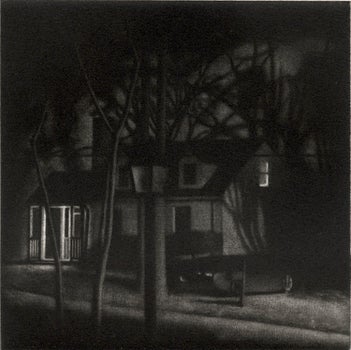 Details
Category: Work In Progress
Sheet: 11 5/8 X 10 3/8"
mezzotint on Hahnemühle paper,
Image size: 4 1/4 x 4 1/4". This print is featured in the online survey of the artist's work with James Stroud at Center Street Studio, 1994-2020.
Recently published and available from Center Street Studio, Milton, Massachusetts.