Installation of Drawings by Marie Cloquet, Linn Meyers, and Charles Ritchie at Art Busan 2020, Busan, South Korea
November 7, 2020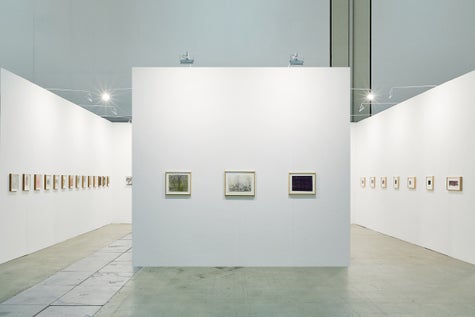 Details
Category: Work In Progress
Sheet: Framed drawings.
photograph,
Courtesy Jason Haam at ART BUSAN 2020, Busan, South Korea who is showing a selection of works on paper by Marie Cloquet, Linn Meyers, and Charles Ritchie. The fair will be open to the public from November 6 through 8, 2020. See this link.  More photographs of the installation can be seen here.