Study 1: First proof for Accordion Fold Print
July 14, 2008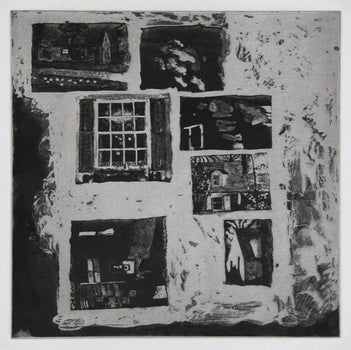 Details
Category: Work In Progress
Sheet: 10 x 10"
whiteground aquatint on wove paper,
Day 1: Test made at Center Street Studio using whiteground aquatint painted onto copper plate.  This is the first test printing showing several studies of images that will be developed in the Accordion Fold Print.  See online journal entry for A New Print Project.