Revised Printing Plate for Accordion Drawing Project
May 15, 2008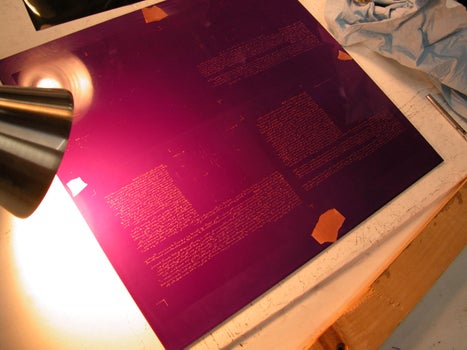 Details
Category: Work In Progress
Sheet: plate: 12 x 18"
photoetching on copper plate, Photograph of the revised plate with four of the images for Accordion Print project. Work lying on table at Center Street Studio, Milton, Massachusetts. For background on this project see online journal entry for 11 May 2008.