Photograph of Charles Ritchie: Welcome to Suburbia Exhibition at Jason Haam, Seoul, South Korea
March 18, 2020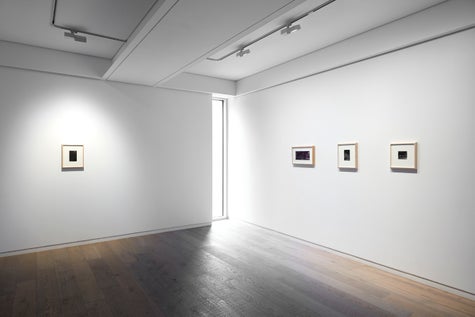 Details
Category: Work In Progress
Sheet: Four framed drawings.
Works installed at Jason Haam gallery during the show which was on view 12 March to 28 April 2020,
left to right: Gibbous Moon (1984), Self-Portrait with Night X (2006), House II (2012-2013), and House III (2013). Photograph by SangTae Kim.

The exhibition was recorded in virtual reality and can be seen here.

Documentation of all works in the exhibition as well as installation views may be found on the eazel website. More also on the Jason Haam website.