Landscape with Four Lights
November 3, 2020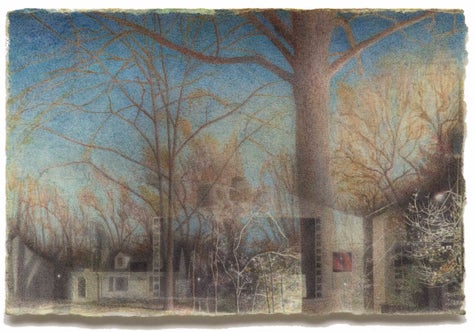 Details
Category: Work In Progress
Sheet: 4 x 6"
watercolor and graphite on Fabriano paper, completed in 2017.,
This work and others will be featured with Jason Haam at ART BUSAN 2020, Busan, South Korea with a selection of works on paper by Marie Cloquet, Linn Meyers, and Charles Ritchie. The fair will be open to the public from November 6 through 8, 2020. See this link.
Older Versions
Landscape with Four Lights - December 23, 2015
Landscape with Four Lights - December 27, 2012