Sitting Still at BravinLee programs
Published on: 9 October, 2017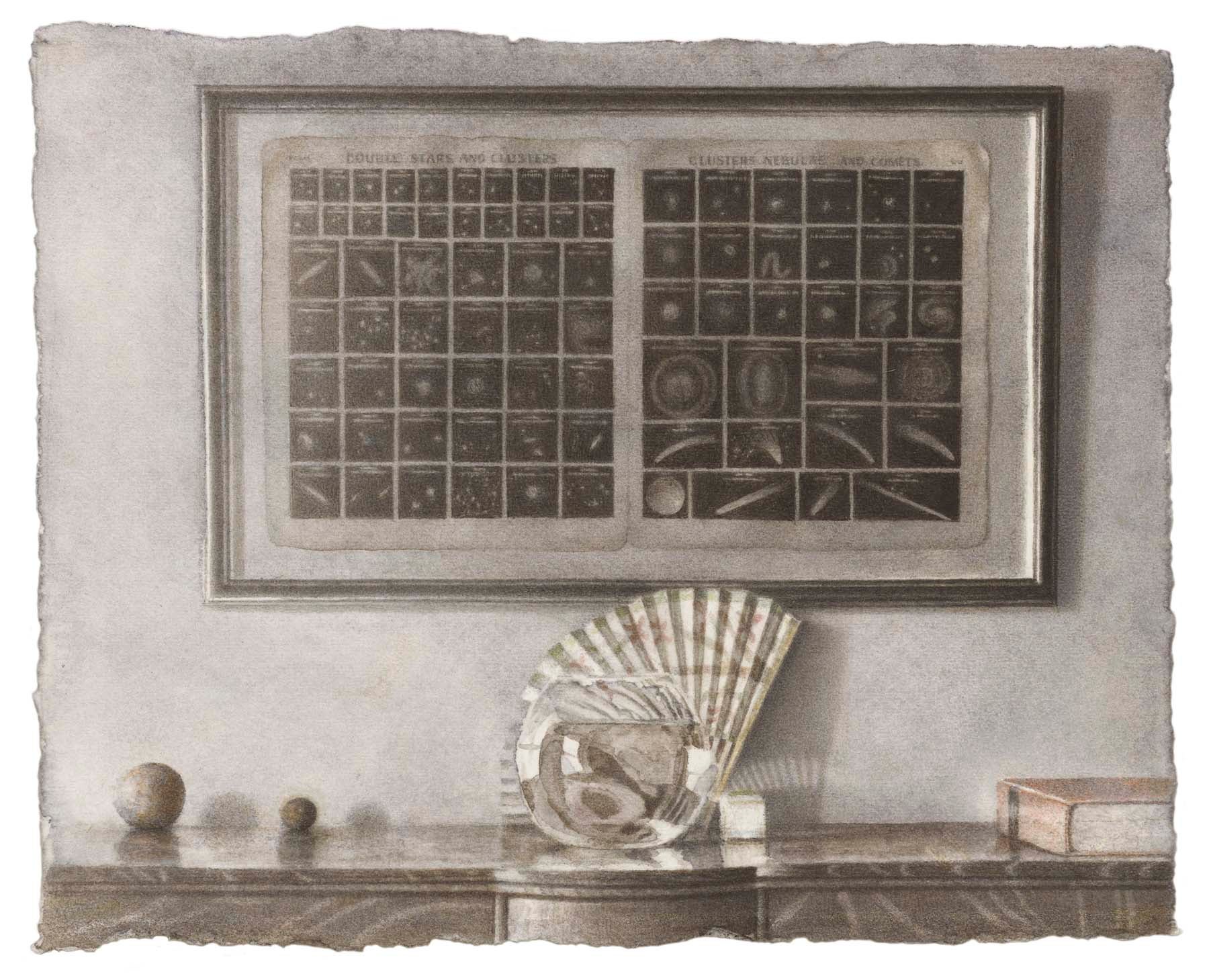 Sitting Still Opening Thursday, October 19th, 6-8 at BravinLee programs New York
Benny Andrews John Atherton William Bailey Andre Bauchant Romare Bearden Sarah Bereza Irving Block Chris Bogia Brandon E. Cannon Ginny Casey Jonathan Chapline Holly Coulis Robert De Niro, Sr. Janet Fish German School (circa 1610-1620's) Michael Goldberg Morris Graves Greg Haberny Valerie Hegarty Daniel Horowitz Catherine Howe Royal Jarmon Gwen John Lester Johnson Charles Jones Ernst Ludwig Kirchner Kurt Knobelsdorf Hein Koh Robert Kulicke Gabe Langholtz Karen Lederer Stanley Lewis Fabian Marcaccio Louisa Mathiasdottir John McLaughlin Tracy Miller Walter Tandy Murch Liz Nielsen Thomas Nozkowski Alfonso Ossorio Richard Pasquarelli Irene Rice Pereira Fairfield Porter Mark Posey Michael Rees Charlie Ritchie Walter Robinson Tom Sanford E.M. Saniga Katy Schneider Peter Schenck Pavel Tchelitchew George Tooker Helen Torr Tom Wesselmann John Wilde Alexi Worth
"It is only in the world of objects that we have time and space and selves." T. S. Eliot
The Egyptians painted still-lifes, the Romans too. But still-life didn't seriously take-off until the 16th and 17th Centuries in Northern Europe, attributable to the emergence of a thriving mercantile class and skilled craftsmen in the Netherlands. And, when talking about the Dutch Golden Age, we would be remiss if we didn't mention the influx of Sephardic Jews, (escaping persecution in Spain and Portugal) and a healthy dose of Calvinism (and low interest rates).
Talented, creative hardworking tradesmen and entrepreneurs wanted to possess art that reflected their values, and reminded them (and their guests), of all the cool shiny covetable stuff they had accumulated. Still-life was a metaphorical portrait of their work ethic, their newly minted prosperity and consumerism.

Paul Cezanne was to the still-life what Shakespeare was to the sonnet. And, in the wake of Cezanne, and with the advent of the age of Freud and Einstein in the early 20th Century, art trended toward psychological inwardness as well as cosmic outwardness. And yet, the ostensibly simple humble still-life remained defiantly durable through the 20th and into the 21st Century. In a collection of carefully selected inanimate objects, perhaps there is a sense of the universe, and a sense of self, perhaps the belief that the objects are sentient, permeated with a great knowing presence of themselves.

Alas, in the hierarchy of genres established in the 17th Century by the French Academy, still-life was ranked at the bottom of the power-ratings – fifth after history painting, portraiture, genre painting and landscape. Still-life and landscape were considered subordinate because they did not involve human subject matter. Ranking genres is so French... One of the greatest still life painters is actually an 18th Century Frenchman-- the under-rated and amazing, Jean Baptiste Siméon Chardin.

BravinLee is pleased to present Sitting Still. It thematically follows up on their group exhibition, Introspective, (self portraits), and we wouldn't be surprised if those brilliant folks at BravinLee were to do a show of History Painting in the not so distant future.
BravinLee programs
526 West 26th Street, Suite 211, New York, NY 10001
Phone: 212.462.4404
info@bravinlee.com
BravinLee.com

Tuesday-Saturday 11-6